About me
Hello! I am TheWikiOddish. I'm into art, writing, and video games. My main interest in Pokémon is finding the little details in their designs such as what they're based on, what their name means, and how they relate to other Pokémon.
Mainline Pokémon games I have played through
Pokémon Red
Pokémon Crystal
Pokémon FireRed (First Pokémon game)
Pokémon White 2
Pokémon X
Pokémon Alpha Sapphire
Pokémon Moon
Pokémon Ultra Moon
Pokémon Let's Go Eevee
Pokémon Sword
Currently working on...
Change British English usage to American English.
Pokémon Evolutions plots.
Pokémon UNITE-related pages.
Add Etymology to characters that have notable names.
Capitalize type templates and move table names. Complete so far are:
Fill out missing/incomplete plots for Pikachu Shorts and create pages for missing shorts:

PK014 (Redlink)
PK015 (Redlink)
PK017 (Redlink)
PK019 (Redlink)
PK021 (Redlink)
PK022 (Redlink)
PK023 (Redlink)

Add English episode titles for Pokémon Journeys Pokémon pages.
Sort out Pokémon Ranger: Shadows of Almia, Pokémon Masters EX and Pokémon Masters-related pages.
Update move images.

Also add images for abilities that have visible activations.

Fill in missing Behavior and Physiology sections.
Update Ruby & Sapphire maps/images to ORAS.
Pokémon Ruby & Sapphire beta page???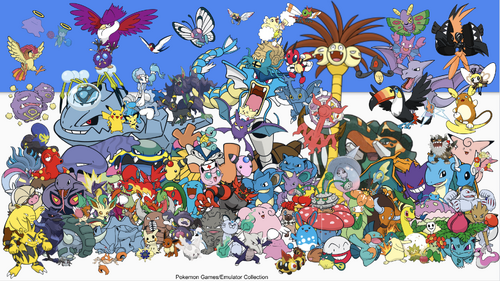 Signatures
TheWikiOddish (talk) 00:57, January 13, 2020 (UTC)
TheWikiOddish (talk) 01:05, January 13, 2020 (UTC)
Stuff and Things
Best Showdown Wins