Hello, fellow Pokémon Wiki users.

Ever since I was a very young child, Pokémon have always had a very special place in my heart. I consider Pokémon my dear, beloved friends.
I am Autistic, and Pokémon has always been my special interest, so many people find me to be eccentric. I am very shy, but I can be a spitfire with a flaming temper. My favourite type? Fire, of course!
I am a "Pokémon veteran" -- I've been playing the games and obsessing over Pokémon since the days of Red, Blue, and Yellow. My first games were Blue and Yellow, and I've played games from every Generation since. But so far, I must say that I've enjoyed Generation V (Pokémon Black Version) the most of all. I have to say, Generation V definitely changed my life. 

[[Pokémon X|X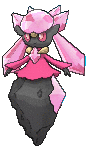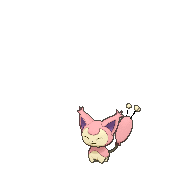 | | |
| --- | --- |
| | Mewtwo has chosen Moonlit Sylveon to be Featured User! |
Community content is available under
CC-BY-SA
unless otherwise noted.