Hi!
I'm Flitter2,Welcome to my page!
About me
My favourite movie

My friends at school got me into Pokémon and i am currently playing X, Sun and Moon. I have experienced playing White 2 and Alpha Sapphire. My favourite Pokémon of all time are:

Hoopa due to it's cheecky attitude and unique personality.

Lopunny due to it's cuteness

And Lucario because of it's power




I have a bit of irish blood but cannot speak irish.




I can speak some Japanese however I am still learning




I am an Australian living up in good old Queensland. I also like Slugterra.

My favorite Pokémon
My Games

My Favourite Pokémon are:

Hoopa
Kyogre
Ivysaur
Umbreon
Espeon
Bannette
Slowbro
Delphox
Serprior
Mudkip
Lucario
Lopunny
Greninja
Talonflame
Lapras
Farfetch'd
Salamence
Mewtwo
Moltres
Xerneas
Yveltal
Zygarde
Well..... All Kalos, Alola and Hoenn Pokémon

My Games are:

Pokémon White 2
Pokémon Alpha Sapphire
Pokémon Shuffle
Pokémon Rumble World
Pokémon Omega Ruby and Alpha Sapphire Demo version.
Pokémon Picross
Pokemon Bank
Pokemon X (My personal favorite)
Pokemon GO
Pokémon Sun and Moon official demo
Pokémon Sun
Pokémon Moon
I'm currently participating in the Pokémon Orange and Purple blog to let out some creative juice. i love Flying Pokemon like Unfezant and Fletchling, Fighting Pokémon like the Swords of Justice and Lucario, Normal type Pokemon like Eevee and Lopunny, Water types like Greninja,Primara and Mudkip and Fairy types like Xerneas, Tapu Koko and Sylveon. My greatest desire is to defeat my rival (friend NOT boyfriend!), Armstrong.
My favourite pokemon parties
In my games, I like to have certain parties of pokemon for certain jobs.
White 2
Serprior
Cobalion
Sumo Duno (Golurk)
Fireheart (Tranquill)
Splashette (Dewong)
Dragonsoul (Altaria)
Alpha Sapphire
In Alpha Sapphire, My team is:
Lucario
Loppunny
Swampert
Mewtwo (or ミュウツー)
Charizard
Sceptile
X
In X, My Elite Team (normal team) is
Greninja aka Bubble
Talonflame aka Freefaller
Lucario (transfered from Alpha Sapphire) or usually another Lucario called Fury Fist
Lapras aka Shelly
Blastoise aka Surfer
Lopunny (from Alpha Sapphire)
Main Pokémon I would use in the anime.
Meganium (One of the only Pokémon who is not nicknamed) (Only in my staff, rarely used)
Other Pokémon I would use in the anime
Eon Duo
Mythicals
Darkrai (He once knew shock wave, but he forgot it for Dark Pulse)
Mewtwo's
Pokémon I would use in the Pokémon Orange and Purple
On Hand
Given to Professor Rowan
Trivia
I actually have 3 Greninja's who have Protean as an ability
I have 37 level 100 Pokémon,2 Greninja, 2 Talonflame 1 Lucario, 1 Loppuny 3 Mewtwo, 2 Mew, 1 Celebi, 1 Jirachi, 1 Darkrai, 1 Zygarde, 1 Armadalo , 1 Manaphy, 1 Shaymin, 2 Arceus, 1 Hydregion, 1 Staraptor, 2 Ditto, 1 Volcanion, 1 Hoopa, 1 Delphox, 1 Chesnaught, 2 Sceptile, 2 Keldeo, 1 Victini, 1 Genesect, 1 Salamance and 1 Lapras (One of the Greninja's with Protean and the Swampert with Torrent are my friend's Pokémon). My Dragonite, Meganium and Lapras are close to level 100 with Dragonite at 76, Meganium at level 83 and Gallade at lv 76.
My lv 100 Chesnaught, Delphox, one of the Greninja's, one of the Mew's, one of the Mewtwo's, one of the Arceus, both Ditto, one of the Talonflame, Hydregion, Staraptor, Sceptile and Genesect are shinies. (I never asked for them.) I also have a Shiny Darmanitan at lv 35, Shiny Watchog at lv 49, Gallade at lv 76, Gardevior at lv 49 and sylveon at lv 43.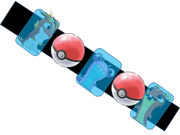 My jobs on this wiki
Pokemon GO page
Pokémon Orange and Purple blog
Pokemon Sun and Moon
Signature page
Please sign here if you have looked at my page. Xerneas, Diance, Zapdos and Yveltal will be happy if you did!
Flitter2 (talk) 09:59, March 9, 2016 (UTC)
Community content is available under
CC-BY-SA
unless otherwise noted.