This article needs the latest image.
Reason: Needs ORAS.
The S.S. Tidal is a ship that operates within the Hoenn region. In Pokémon Ruby, Sapphire and Emerald versions, the S.S. Tidal can be used to transport the player to the port in Slateport City from Lilycove City. Also, the S.S. Tidal is used primarily in the undertaking of event-exclusive storylines, through which unique tickets are handed to the captain of the S.S. Tidal in order to effect the event.
Similar in concept with the S.S. Aqua of the Johto region, the S.S. Tidal has a standardised layout of hallways filled with luxurious cabins, some of which contain Trainers who will battle the Trainer.
Trainers
There are many Pokémon Trainers littered throughout the interior of the S.S. Tidal, some of whom are situated within their cabins and the lower basement.
Cabins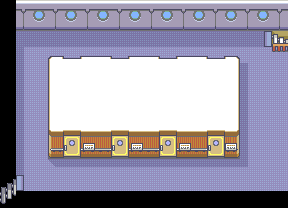 Trainer
Pokémon
Level

Lady
Annette
Roselia
45
Gain: 7200
Lower Basement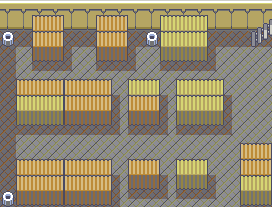 Items
| Item | Sprite | Location | Method of Obtaining |
| --- | --- | --- | --- |
| Leftovers | | S.S. Tidal | Hidden. |
| TM49 | | S.S. Tidal | Given to Trainer by passenger. |
Community content is available under
CC-BY-SA
unless otherwise noted.