A Master Class Showcase Tournament is a event and the final step as a Pokémon Performer has to take before becoming the Kalos Queen.
Location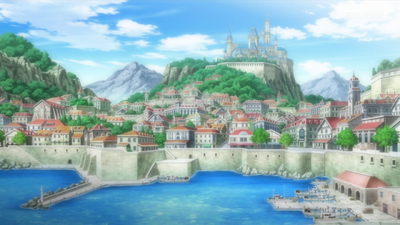 Gloire City
Rules
In the Master Class, the Theme Performance round is eliminated. The competition consists of Freestyle Performances only.
Performers will use their three Princess Keys to open the small chambers in which they will appear through onto the stage. Performers by groups of three will compete with each other by performing one round at a time, and in the first part will showcase with one of their Pokémon. After that is an Appearance Round, in which the three performers will show off simultaneously with their Pokémon. The winner of each round is decided by the audience's votes.
The rounds will continue until three performers advance into the semi-finals. One performer and two Pokemon will take the stage and give a short performance before going back to their spots for the next performer to show off. After all three performances have concluded, the audience will vote with their Glowcasters and the winner will be chosen. The winning performer will advance to the Finals against the Kalos Queen, and after both the challenger and Kalos Queen give their full performances with whatever amount of Pokémon they want, the audience as well as others viewing the Master Class from across Kalos will vote, and the Kalos Queen is then decided.
Performers who competed in the Master Class Pokémon Showcase